Clarke: new measures for 'less daunting' justice
Individuals and businesses will find it cheaper, quicker and less daunting to resolve their disputes in civil courts, through new measures.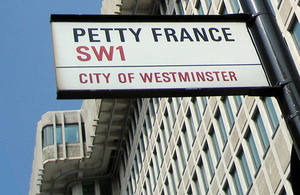 The measures are set out in the government's response to the consultation Solving Disputes in the County Courts. They include plans to simplify the majority of cases, modernise and streamline the county court system and free up the High Court to only deal with especially complex cases.
Justice Secretary Kenneth Clarke said: 'Individuals and businesses tell me that the civil justice system at the moment can sometimes be intimidating and that they don't know if using the system will be worth the time, expense and hassle of going to court.
'I want to make the system as easy and transparent as possible. I want people to be able to resolve their disputes cheaply and simply through the courts' very successful mediation service, and I want judges freed up to make quick and effective judgments based on the facts of a case, without unnecessary legal complication.
'These changes will produce a service that helps people to resolve their disputes effectively and in the simplest and quickest way possible so they can get on with their lives and businesses.'
The England and Wales civil courts system deals with around 1.5 million disputes per year, ranging from arguments between neighbours and people owing money to international contract disputes and claims for compensation.
Under the government's proposals, up to 80,000 more cases each year could be decided on through a simple small claims mediation process, avoiding the stress, expense and legal preparation of a formal court hearing.
This gives people the option of using a quick telephone-based mediation service - with 98 per cent of users saying they were either satisfied or very satisfied with the service.
Published 9 February 2012