Claims Management clampdown
Claims Management Companies are set to face tougher rules and regulations as the Claims Management Regulator launches a consultation.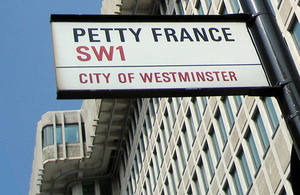 Claims Management Companies (CMCs) are set to face tougher rules and regulations as the Claims Management Regulator (CMR) launches a consultation which proposes, amongst other things, to end verbal contract arrangements between consumers and CMCs and enforcing a written contract before any fee can be taken.
The Rules Review consultation is the next step in the CMR units push to crack down on bad practice by some CMCs.
Three main amendments to the rules include:
CMCs to only be allowed to agree contracts in writing with their clients, before any fees can be taken.
CMCs to be required to inform their clients of any suspension or variation to the business' authorisation once in effect.
CMCs to only be allowed to refer to their regulatory status as being regulated by the claims management regulator - rather than the MoJ which till now could be misconstrued as MoJ endorsement.
Head of Claims Management Regulation Kevin Rousell said:
'I want people to have time to think through their arrangement and be happy and clear about exactly what the deal is before they part with any money.
'Earlier this month I said the industry will be subjected to radical changes over the next 12 months with tougher rules put in place. I am pleased to announce the next step in our efforts to drive malpractice out of the industry.
'Time and time again we see examples of consumers who have inadvertently agreed to a contract with a CMC without a written contract in place. We want consumers to be better protected by making the terms of any contract clearer.'
The regulator is also aware that consumers, in some cases, are being left out of pocket when using a CMC to make a PPI refund claim. This would be where the bank or institution uses the entire refund towards paying off an existing loan, credit or overdraft the customer still has with the bank. As many consumers expect a 'cash in hand' payment this can lead to the consumer needing to pay the fees from using a CMC from alternative means. The consultation will consider whether a possible ban should be put in place on CMCs charging customers who are in this position.
The CMR consultation published today on the MoJ website aims to give consumers and industry members an opportunity to shape the proposals. The consultation closes on 3 October 2012.
Notes to editors:
For further information please call the Ministry of Justice press office on 020 3334 3536.
View the consultation can be found here: www.justice.gov.uk/claims-regulation
Further information about the Claims Management Regulation unit.
The Information Commissioner's Office (ICO) has further information on unsolicited marketing calls and SMS texts.
Published 22 August 2012