Government response
Civitas report on aid policy
DFID response to the report on overseas aid by Civitas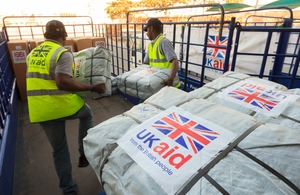 Speaking in response to the report on overseas aid by Civitas, a DFID spokesperson said:
Sticking to our pledge is both the right thing and the smart thing to do and will create a safer, more prosperous world. Fighting global poverty means tackling the root causes of problems such as disease and terrorism which matter to us here in Britain.
The Coalition government has radically reformed our development spend by focussing resources on a smaller number of countries and agencies, helping economies to stand on their own two feet and setting up an independent watchdog to scrutinise spending and root out waste.
Published 2 January 2013