News story
Chris Grayling's response to Mark Carne stepping down
Chris Grayling praises the work of Mark Carne as Chief Executive of Network Rail.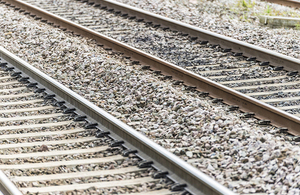 Transport Secretary Chris Grayling said:
Mark has done an excellent job as Chief Executive of Network Rail, presiding over the biggest modernisation of our rail infrastructure since Victorian times. He has provided very strong industry leadership on safety and digital rail, and Network Rail has significantly improved the railway for its customers under his direction. His focus on devolving power to Network Rail's route businesses has built the foundations for a more efficient and passenger-focused organisation which supports the government's agenda to bring track and train closer together. Mark will of course continue to provide great leadership for Network Rail until he steps down in the summer; and I hope he will continue to play an important part in the transport sector in the future.
Published 6 February 2018