News story
China IP roadshow: 24 to 26 February 2016
China Attaché, Tom Duke, will be running a UK-wide intellectual property roadshow from 24 to 26 February 2016.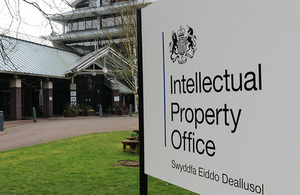 The intellectual property (IP) landscape is moving and improving fast in China and Tom Duke has been the UK's IP Attaché to China since 2011.
Tom will be running a UK-wide IP roadshow from 24 to 26 February. We will be visiting London, Oxford, Manchester and Edinburgh for events covering all IP rights. This roadshow will give attendees practical advice on how to expand their business in China and has an exciting range of speakers in each city.
Join us in London on 24 February
Join us for the 2nd Anti-Counterfeiting in Designs IP group roundtable for discussions with the IPO CEO John Alty and the IP Attaché Tom Duke. Topics will include China news, updates and give a progress on the various talks with Alibaba. We will also have a representative from the China British Business Council who will outline help and resources available.
Join us in Oxford on 24 February
Join us at the Oxford Science Park for an evening symposium exploring the ways businesses can mitigate IP risks in collaborations with China. Joining Tom in sharing their expertise in Chinese IP law and practice will be Senior Vice-President of Intralink, Jeremy Shaw, and JA Kemp Partners Amanda Simons, Tom Carver and Ben Mooneapillay. The event will be followed by a drinks reception with various trade mark and patent attorneys firms.
Join us in Manchester on 25 February
Join us for a China-Britain Business Council and IPO breakfast seminar exploring the IP landscape in China. Topics will include the recent IP developments in China as well as future reforms and developments in the coming year. You will also get practical advice on how to develop an IP strategy, how to mitigate risk and seize opportunities in China.
Join us in Edinburgh on 26 February
Join us for a seminar with Scottish Enterprise and Scottish Development International to discuss the development of the IP system in China. Topics of discussion will include:
how to mitigate IP risks in research collaboration and technology transfer with China
the key considerations when doing business in technology sectors
the types of IP issues in technology business ventures in China and sector-specific experiences
We will also be holding 1-2-1 meetings for individual companies with Tom Duke and with Scottish Enterprise specialist advisers.
Join us in Edinburgh on 26 February
Join us at the Scotch Whisky Association for an in-depth presentation on business challenges in China. We have gathered three expert speakers for an interactive presentation and will cover the key opportunities and challenges of growing your business in the current Chinese economic and IP environment.
This series of events will be an excellent opportunity for:
academics
entrepreneurs
businesses of all sizes across the UK
You will gain invaluable insight into the IP landscape in China and how it can be best utilised to maximise opportunities. Attendees will have the opportunity to ask questions about their IP situation, as well as learn about the benefits and challenges involved in protecting their IP in China.
Published 18 February 2016