Government response
Childhood obesity campaign
The Department of Health's response to Cancer Research UK's childhood obesity campaign.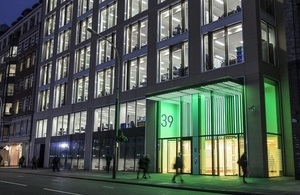 On 18 August, the government published Childhood obesity: a plan for action to reduce levels of childhood obesity, improve the health and wellbeing of children, and contribute towards reducing future pressures on the NHS and society. The plan will help children and families to recognise and make healthier choices and be more active, supported by schools and the NHS.
Our plan is world leading – no other country in the world has attempted such a comprehensive set of measures to tackle obesity. However, we know everyone has a part to play in helping children improve their diets and lead healthier lives.
We will measure progress carefully and do not rule out further action if results are not seen.
See Cancer Research UK's campaign Tackling childhood obesity.
Published 20 September 2016