News story
Childcare Business Grant expanded
Exchequer Secretary to the Treasury visits Catford nursery following expansion of Childcare Business Grant scheme.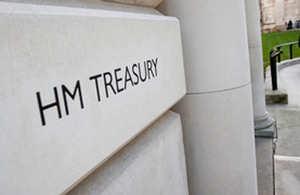 Exchequer Secretary to the Treasury Priti Patel visited the Growing Patch Nursery in Catford today (Thursday 11 December) following last week's Autumn Statement announcement that the government is to expand the Childcare Business Grant Scheme.
The scheme, which has already been running for nearly two years, provides grants of £250 to prospective child minders or £500 to those looking to start up nurseries in England.
The grants are intended to help get businesses off the ground by easing some of the start-up costs such as training and security checks.
In Autumn Statement, the government announced it would extend the scheme, which was due to run until April 2015, for another year and double the funds available.
The scheme is part of the government's plan to support families with childcare provision.
According to a recent survey on childcare by the Department for Education, just over half (54 per cent) of non-working mothers said that they would prefer to work if they could arrange reliable, convenient, affordable, and good quality childcare.
According to the same survey, 30 per cent of parents say there is not enough childcare in their area.
To date, the Childcare Business Grant Scheme has supported around 4,500 new child minders, which between them could have offered up to 32,000 new childcare places.
Exchequer Secretary to the Treasury, Priti Patel said:
Supporting parents into work is a major priority for the government - and access to high quality childcare places is at the top of working parents' lists across London and the rest of the UK.

That is why we are expanding the Childcare Business Grant scheme to help get new childcare businesses, like the Growing Patch Nursery, off the ground and help boost the support available for parents who want to go back to work.

Supporting new businesses and working parents is part of the government's long-term economic plan to build a stronger, more competitive economy and secure a better future for Britain.
Alongside the scheme, the government is introducing Tax-Free Childcare, which will meet 20% of eligible working families' childcare costs up to an annual maximum of £2,000 for each child.
Published 11 December 2014