Child protection takes lead role in national crime agency
The UK's ability to protect children from harm will be further strengthened when the Child Exploitation and Online Protection Centre (CEOP) becomes part of the National Crime Agency (NCA) the government announced today, emphasising its commitment to safeguarding children.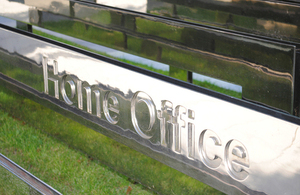 As part of the NCA, CEOP will operate across the UK and internationally in the powerful new crime fighting agency to tackle child sexual exploitation, and develop its vital work educating children and their carers on how to protect themselves online.
The government will build on CEOP's successes by ensuring it retains its name and unique brand as the national centre for child protection; its operational control; a separate budget; a governance structure which allows it to create and sustain innovative partnerships with the private sector and charities; and a multi-disciplinary workforce.
Minister for crime prevention James Brokenshire said: 'Child protection is an absolute priority for this government. As a core part of the new National Crime Agency, CEOP will not only be in the best possible position to continue its vital work but will also benefit from being able to draw on the resources and support available across the whole agency.
'CEOP has been an amazing success and this government will always back its vital work.'
Peter Davies chief executive of CEOP said: 'Today's announcement sends one clear message.  CEOP will continue with its own brand, its own approach and its own dedication to putting the safety and well being of children first.
'Only recently we have announced three major successes.  Our programme to protect children through education - ThinkuKnow - won an unprecedented 12 awards at the International Visual Communication Award, while over the past few weeks we have announced the outcome of two major operational successes. Those operations - Rescue and Alpine - collectively saw 192 children safeguarded and 332 suspects arrested within the UK alone.
'That is what we are about and today I believe we have been given the mandate to build on that approach and continue that success.'
Notes to editors
CEOP's work safeguarding children and young people off and online has seen 624 children safeguarded, 1131 people arrested and 262 high risk sex offender networks dismantled. The ClickCEOP button is now widely available to report abuse or suspicious behaviour on line and their education programme 'Think U Know' has reached nearly 8 million children.

CEOP has always been part of a larger organisation in the Serious Organisation Crime Agency, where it has grown into the success that it is today.  This decision shows that the government is committed to maintaining CEOP, and that we will ensure that it is able to continue its vital work in protecting children.

For more information contact the Home Office press office on 020 7035 3535.
Published 9 May 2011