Press release
Chief Secretary sets out roadmap for rural fuel duty rebate
Chief Secretary sets out roadmap for rural fuel duty rebate.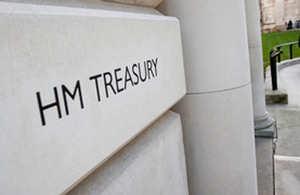 The Chief Secretary to the Treasury, Danny Alexander, today announced the Government's intention to introduce a pilot scheme that will deliver a maximum of 5 pence per litre duty discount on petrol and diesel in the Inner and Outer Hebrides, the Northern Isles, and the Isles of Scilly. The Government is taking forward this action because of the high costs of transporting and distributing fuel to remote Scottish Islands and the Scilly Isles, the long distances and the lack of alternative transport options in these areas.
The Treasury will now take forward informal talks with the European Commission on implementation and design of the scheme with a view to submitting a formal application in due course.
Notes for Editors
The June Budget Stated:

Reflecting the Coalition commitment to investigate measures to help with fuel costs in remote rural areas, the Government is considering the case for introducing a fuel duty discount in remote rural areas. This includes possible pilot schemes in Scotland.

The Government will now:

Consider a design that is consistent with EU rules on State aid
Undertake informal discussions with the European Commission prior to submitting a formal application to the Commission for a fuel duty rebate
Gain unanimous Member State approval
Implement in UK legislation

EU law sets the framework for all Member States' taxation of road fuels. Designed to ensure the single market works effectively. General rule is that one duty rate applies in each Member State. To derogate from that rule requires a proposal from the Commission agreed unanimously by EU Finance Ministers in ECOFIN.
Non-media enquiries should be addressed to the Treasury Correspondence and Enquiry Unit on 020 7270 4558 or by e-mail to public.enquiries@hmtreasury.gsi.gov.uk
Media enquiries should be addressed to the Treasury Press Office on 020 7270 5238.
Published 9 October 2010