Press release
Chief Commissioner of the Northern Ireland Human Rights Commission resigns
Professor Michael O'Flaherty has announced he is stepping down from his position as Chief Commissioner at the end of October.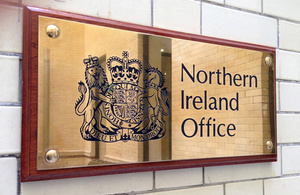 Responding to the news, a spokesperson for the NIO said:
"We are very sorry to be losing Professor O'Flaherty as Chief Human Rights Commissioner. He and the Commission have worked very hard over the last two years in building links across the community and in directing the work of the Commission in areas where it could bring real benefits to people in Northern Ireland. We wish him well for the future.
"We will set in hand arrangements to replace Professor O'Flaherty."
Published 16 August 2013