World news story
Chevening Scholarship applications in Turkey are open
Applications for Chevening Scholarships are now open and will close on 15 November 2014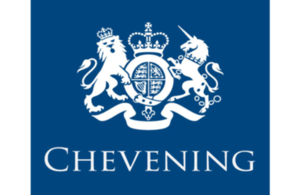 Applications for Chevening Scholarships, the prestigious global scholarship programme of the UK government, are now open and will close on 15 November 2014 (at midnight).
The Chevening Scholarships offer financial support (covering tuition fees, monthly stipend, thesis grant, travel, accommodation and visa fees ) to study for a Master's degree at the UK's leading universities and the opportunity to become part of an influential and highly regarded global network.
The Chevening Programme aims to attract talented professionals who are potential future leaders, decision-makers and opinion formers.
We particularly welcome applications in the following fields:
Judiciary, Democracy and Human rights
International Politics
EU accession reforms
Migration
Information Society and Media
Counter Terrorism
Trade/ Prosperity
Energy and Environment
To be eligible for a Chevening Award, the candidate must:
Be a Turkish citizen, and intend to return there for a minimum of 2 years after your Chevening Award has finished.
Have completed at least two years' work experience before applying. This can include voluntary work and paid or unpaid internships.
Hold a bachelor's degree.
Meet the Chevening English language requirement by 15 July 2015.
Apply to three different eligible UK university courses.
For further information on the eligibility criteria and submitting the online application please visit http://www.chevening.org/turkey/
Published 14 August 2014