Chevening Scholars host successful 2012 forum
Over 100 Chevening Scholars from more than 40 countries came together for the 2012 Chevening Scholarships Forum.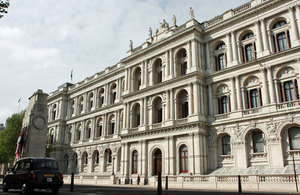 The Forum is organised annually. This year it was held at Oxford University. The theme of each Forum is chosen by the scholars themselves and for 2012 they chose 'Towards Sustainable Development'. Chevening Scholars and alumni gave presentations on a wide range of topics, including:
The Yasuni-ITT Initiative in Ecuador: Keeping the oil in the soil by Patrick Wieland;
The Environmental impacts of Buildings & Carbon Footprint mitigation strategies by Masoudeh Nooraei;
Poverty, participation and aerial cable cars: A case study of Medellin by Diana Daste;
Collaboration for complex Cleantech solutions by Pedro Parraguez Ruiz;
Gender, Conflict and Sustainable Development in Ghana by Christiana Kangsangbata;
Our Unsustainable Transport Behaviour by Servando Mier
The Forum was organised by the Chevening Scholars themselves, with support from the Foreign and Commonwealth Office.
Chevening Scholarships are the UK government's global scholarships programme. Established in 1983, these scholarships support study at UK universities - mostly one-year Masters' degrees - for students with demonstrable potential to become future leaders, decision-makers and opinion formers.
Published 17 May 2012