World news story
Chevening reception at the Ambassador's residence in Ashgabat
Turkmenistan Chevening alumni gathered at the British Ambassador's residence.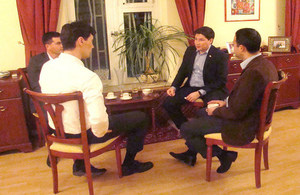 Time just flies! It doesn't seem over a year ago that the small Chevening community in Ashgabat bade farewell to the 2014/15 Chevening finalists Meylis Garryyev and Lale Matiyeva in the Autumn of 2014. After a yearlong successful study of master degree programmes under the British Government's flagship Chevening, scholarship programme, both Meylis and Lale returned to Turkmenistan full of energy, enthusiasm and fresh knowledge. Congratulations to both Meylis who earned an MSc in Oil & Gas engineering from the University of Robert Gordon and to Lale who earned her MSc in International Accounting and Finance from the University of East London.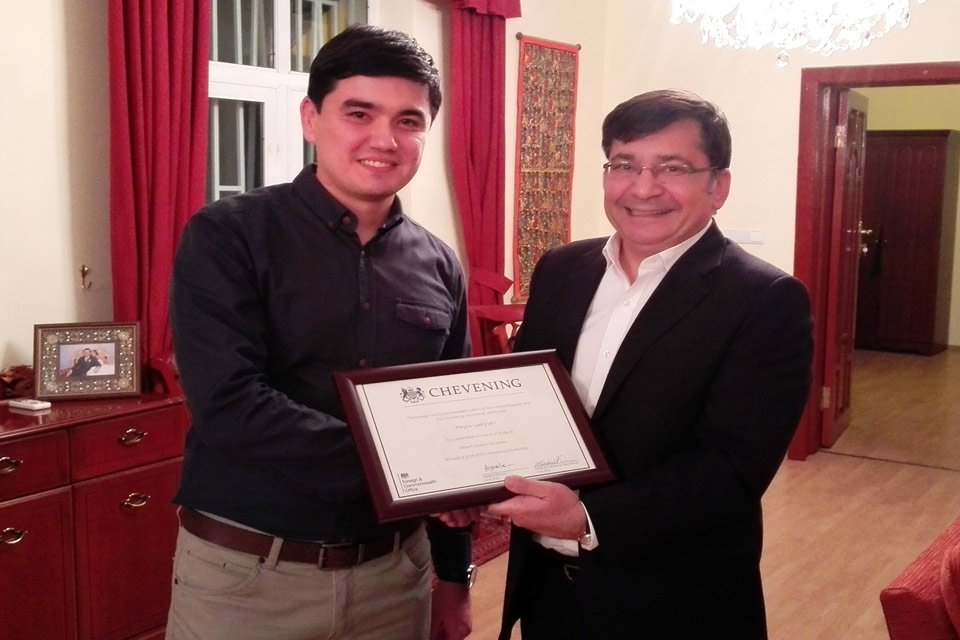 In traditional fashion, British Ambassador Sanjay Wadvani hosted a reception to welcome the recent returnees on 21 January 2016 at his residence. Welcoming the guests at the reception, the Ambassador highlighted the importance of Chevening in shaping the future of young leaders from around the world, particularly those in young developing countries like Turkmenistan. He encouraged every one of the Chevening community in Turkmenistan to make full use of their Chevening gained experience and knowledge in their future endeavours. He then presented Meylis and Lale with specially prepared certificates. Both welcomed the chance to join the Chevening world of professionals and young leaders from around the world.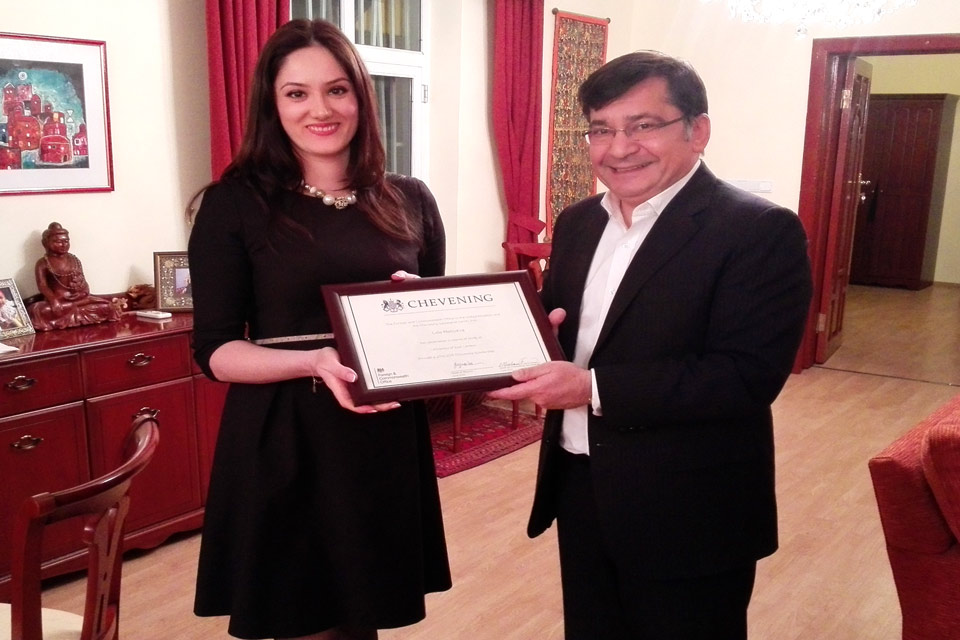 The reception offered a networking opportunity for the new graduates and a chance to interact with well-established alumni who are in their early or mid career. As noted by previous alumni, evenings like this really help to reintegrate recent returnees and allows them to share their experiences and offer advice on career plans and job opportunities to the new graduates.
Published 22 January 2016