World news story
Chevening pre-departure briefing for Turkmen scholars
British Embassy in Ashgabat held a pre-departure presentation for Chevening scholars from Turkmenistan on the 8 August 2018.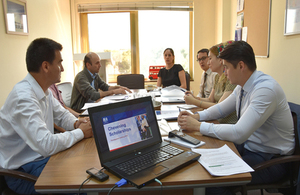 The Chevening scholarship programme selection process has always been competitive, and this year we received more than 60 eligible applications for the 2018/2019 intake from Turkmenistan. Thanks to an increased country allocation, the British Embassy was able for the first time to offer six outstanding applicants a prestigious Chevening scholarship to study at a British University.
The scholars have chosen courses at the London Business School, Queen Mary University of London, the University of Reading, the Royal Agricultural University, the University of Aberdeen and the University of Nottingham.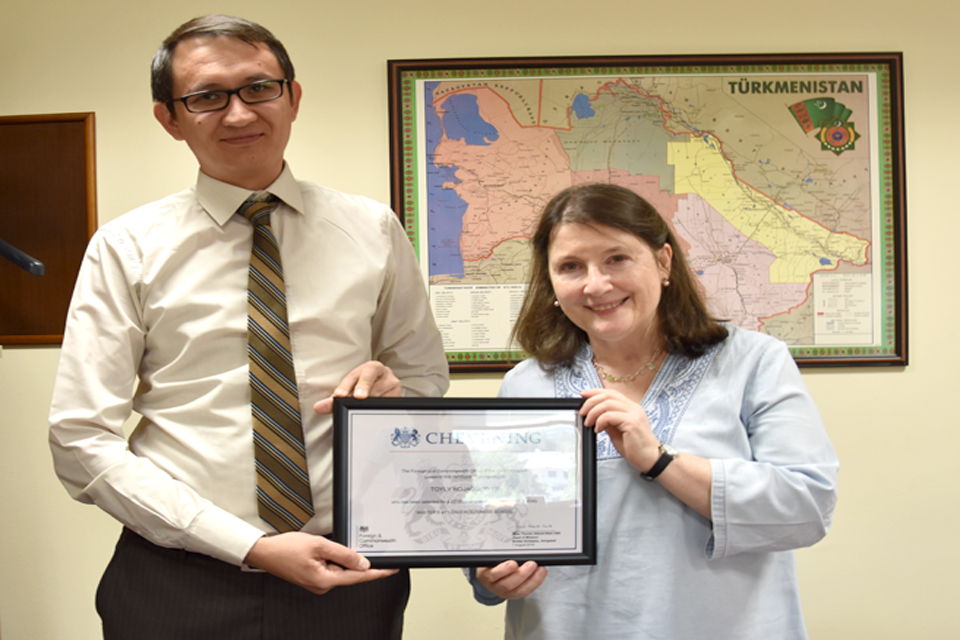 Welcoming the new scholars to tea at the Embassy, the British Ambassador, Thorda Abbott-Watt, congratulated them on their awards and highlighted the importance of Chevening in shaping the future of young leaders from around the world.
She encouraged them gain the maximum benefit from the programme both in terms of their studies and in getting to know the UK. She then presented each scholar with a certificate confirming their award and wished them every success in the coming year.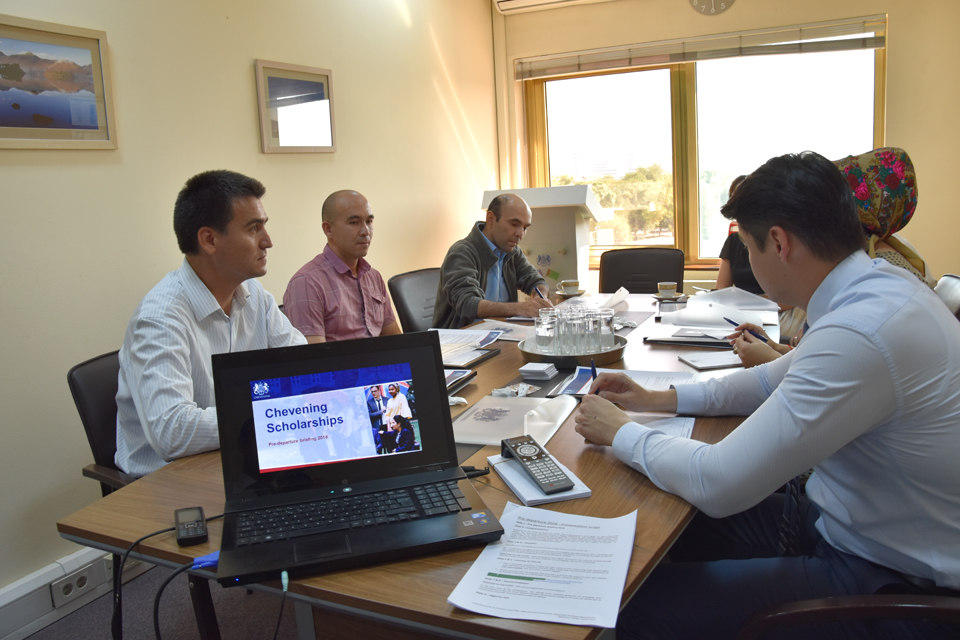 During the pre-departure briefing which followed, the Chevening scholarship recipients learned more about British life, the education system and what to expect during their year-long adventure in the UK. Members of the Chevening alumni group from previous years were also invited to share their experience and offer advice, something which the new scholars welcomed.
The British Embassy in Ashgabat is currently in the process of advertising the Chevening scholarship programme for the 2019/20 academic year. We welcome applications from interested candidates across Turkmenistan. Applications should be submitted by 6 November 2018.
Published 9 August 2018