World news story
Chevening Alumni will strengthen friendly relations with the UK
Former scholars will promote the Chevening programme and undertake academic initiatives in strategic areas for Venezuelan development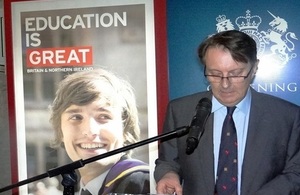 Caracas, March 17th 2016. The British Embassy in Caracas hosted the launching of the Chevening Alumni Association of Venezuela. This organisation of former scholars will promote this educational cooperation programme of the UK and strengthen the friendly relations between both countries.
The event was attended by personalities from different sectors of Venezuelan society, especially from academic circles. Among them was Enrique Acuña, Director of the Pedro Gual Institute of Higher Diplomatic Studies (IAEDPG), the Venezuelan diplomatic academy; Enrique Planchart, Dean of Simón Bolívar University (USB); and Benjamín Scharifker, Dean of Universidad Metropolitana (UNIMET).
The British Ambassador in Venezuela, John Saville, expressed his satisfaction with the launching of the association and highlighted that the Chevening programme is "very important for the development of educational links with Venezuela."
Likewise, Ambassador Saville indicated his desire for the Chevening Alumni Association to become a "pillar" of relations between Venezuela and the UK. He also reiterated the capacity of Chevening scholars to make a positive contribution to Venezuelan development once they finalise their degrees and return to the country.
Besides promoting the scholarships scheme, the Chevening Alumni Association will foster closer links between Venezuela and the UK and undertake academic initiatives, focused on strategic areas for domestic development.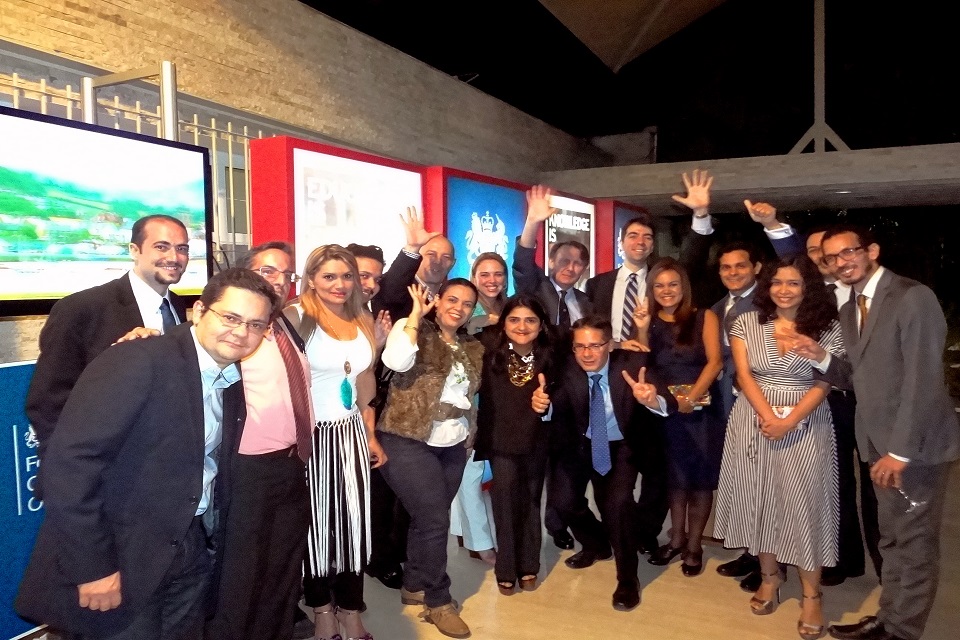 The Chevening Scholarships programme was created by the FCO in 1983. It awards scholarships for Master studies in the UK to young professionals from developing countries. Up to this date, around 43.000 students from more than 144 countries have benefited from this international cooperation scheme, one of the most important of the British government.
In the case of Venezuela, almost 400 professionals have been awarded Chevening scholarships since the creation of the programme 33 years ago. Between 2015 and 2016, ten Venezuelans received scholarships. For 2016 – 2017, eight scholarships will be awarded. The application period will start in August.
Published 11 April 2016
Last updated 11 April 2016
+ show all updates
Added translation
First published.