World news story
Chevening Alumni Brunei hosts Youth Forum's first Talk Series
The Chevening Brunei Association hosted the Brunei Chevening Youth Forum's first Talk Series entitled "Overcoming Adversity".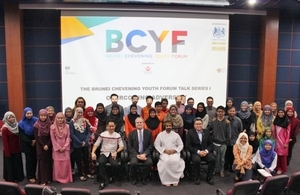 The Chevening Brunei Association hosted the Brunei Chevening Youth Forum's first Talk Series on Friday 19 February 2016 at The Core, UBD. The talk series is a follow up to the Youth Forum hosted in November which brought together around 180 youth representatives at the national level. The lectures aim to promote networking opportunities and thought leadership amongst youth through interactions with Chevening alumni.
British High Commissioner, H.E. David Campbell said:
This is a welcome new initiative by Brunei's Chevening Alumni, all former scholars under the British government's flagship scheme.

The first event shows how a society benefits when all available talent can be drawn on. Individuals who overcome challenges to succeed at study, work or sport are great role models for us all.
President of the Chevening Brunei Association, Abdul Matiin Haji Muhammad Kassim said:
We hope that the talk will inspire the audience to stay motivated and determined in life despite experiencing adversity.

One of our speakers today will show that having a disability doesn't necessarily make him any less of a person but instead made him stronger and successful in life.
The talk series featured 2012/13 Chevening Alumnus, Mr Norali Ali Yusop, an Education Officer at the Special Education Unit, Ministry of Education and aspiring para-triathlete. He shared his journey about overcoming adversity as a visually challenged individual after losing his eyesight in his late teens as a result of meningitis.
The talk series also featured 2002/03 Chevening Alumnus, Dr Hajah Norbayah binti Haji Shahminan, Coordinator for the Hearing Impaired at Special Education Unit, MoE and author of 'Jari-Jari Ku'. She shared her expertise about communicating with the hearing impaired through basic sign language.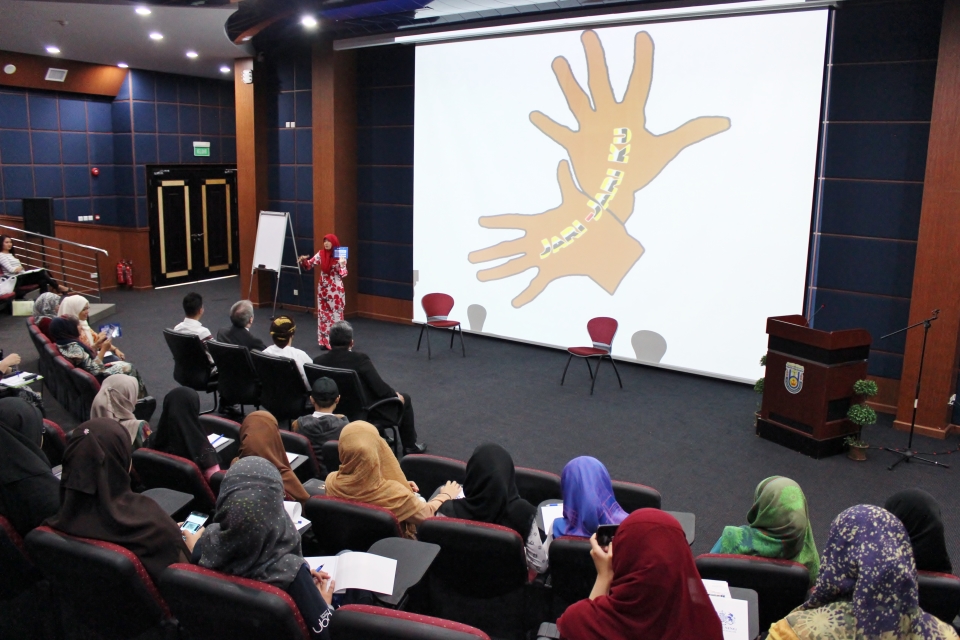 Both talks had a Q&A session after, giving participants a chance to ask questions and engage in discussion with the speakers.
The talk series, funded by the Chevening Secretariat under the Chevening Alumni Project Fund, was open to all youth including students from both secondary and tertiary institutions, graduates, young professionals as well as NGOs.
The Brunei Chevening Youth Forum is supported by the British High Commission, Ministry of Culture, Youth and Sport as well as the Britain Brunei Business Forum.
Further information
Photos from the Talk Series can be found on our UKinBrunei Flickr.
Find out more about the Chevening by visiting their website or following them on Facebook.
Published 25 February 2016