World news story
Chevening Alumni Brunei hosts Brunei Chevening Youth Forum Talk Series on Wawasan 2035
Chevening Alumni Brunei hosts final instalment of 2016/17 Brunei Chevening Youth Forum Talk Series on "Young Professionals Driving Wawasan"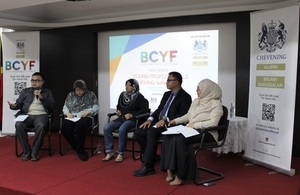 The Chevening Alumni Brunei hosted the Brunei Chevening Youth Forum 2017 Young Professionals Talk Series earlier this month, themed "Young Professionals Driving Wawasan".
The talk series brought together over 80 young professionals with the aim of promoting participation of young people in economic development and engage them to the opportunities in Wawasan 2035. It was led by a panel of local practitioners who shared their insights on development from their respective fields.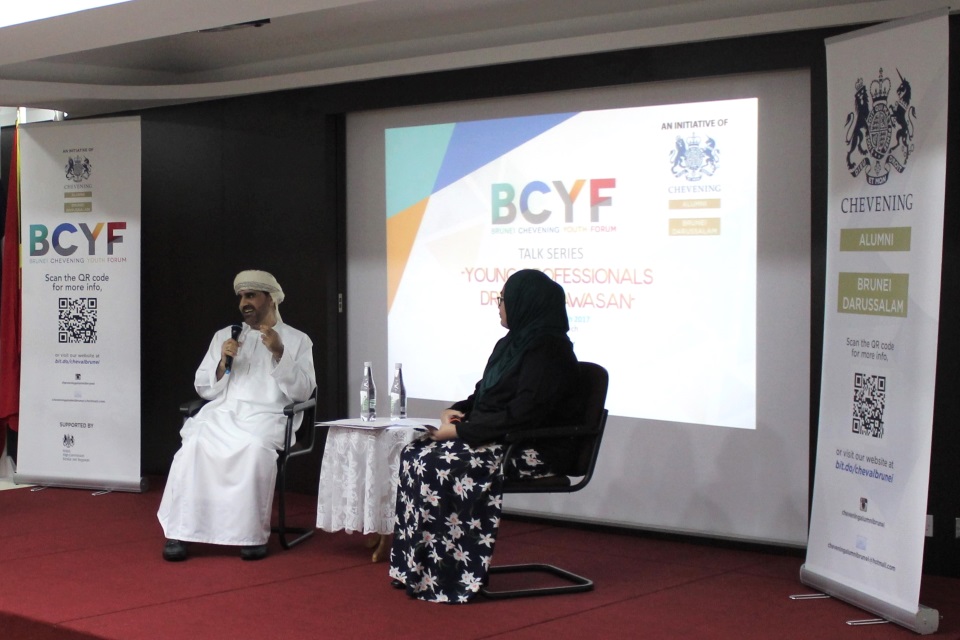 His Excellency Mr Ahmed bin Hashel bin Rashed Al Maskari, Omani Ambassador to Brunei Darussalam was the 'Special Guest' of the Talk Series and shared Oman's journey of transformation, moderated by Ms Teah Abdullah, Chevening alumna and Founder and Editor-in-Chief of Songket Alliance.
The talk series also brought together a panel of local speakers representing the public, private and NGO sector including Yang Berhormat Ms Hafimi Abdul Haadii, Board Member, Manpower Planning Council and Appointed Member, Legislative Council; Yang Berhormat Iswandy bin Ahmad, President of the Brunei Darussalam AIDS Council and Appointed Member, Legislative Council; Yang Berhormat Ms Khairunnisa Ash'ari, Appointed Member, Legislative Council and Chevening Scholar 2016/17 as well as Yang Mulia Mr Subandi Kamis, IT and KM Professional, Public Sector; Secretary of the Chevening Alumni Brunei and Founding Member of the ASEAN Network of Chevening Alumni. The panel, moderated by Ms Fatin Arifin, Chevening alumna and founder of the BCYF, shared their insights on the opportunities for young people in Wawasan 2035.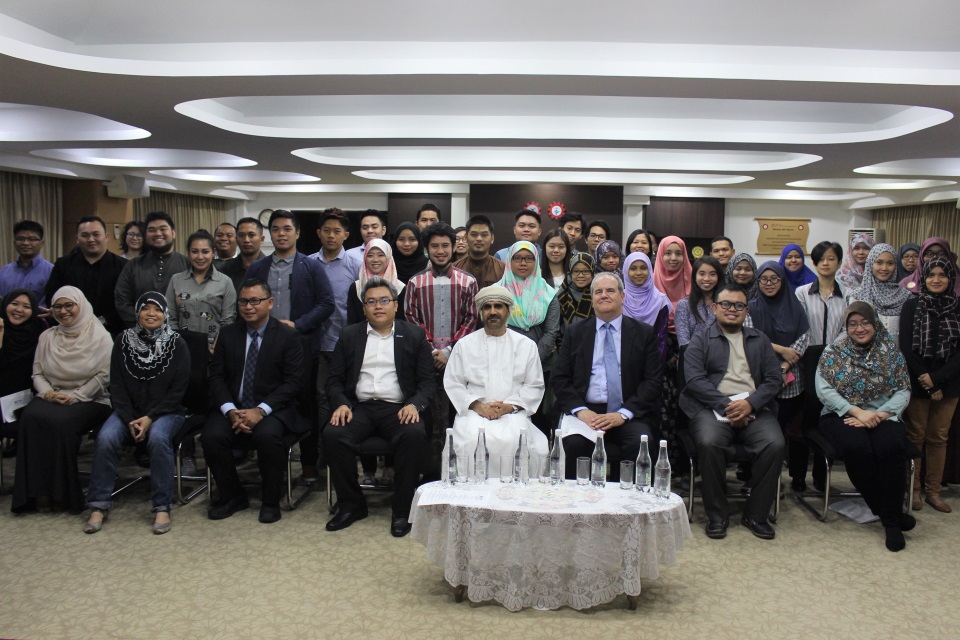 Fatin Arifin, Founder and Project Lead of BCYF said:
The key take away from the talk series is that nation building is a collective effort and that young people have significant role in driving transformation, in particular young professionals currently serving in various fields in the public and private sector as well as the NGO sector who are the catalyst to the development of the nation.

We also hoped to inspire our young graduates and other young people that there are so many opportunities to discover during this critical period of development.
Opening the talk series Mr Abdul Matiin Haji Muhd Kasim, President of the Chevening Alumni Brunei, touched on the wide range of topics covered by the BCYF series for 2016/17 from social entrepreneurship to creativity and innovation, which was all made possible by the Chevening Alumni Project Fund.
In his welcoming remarks, His Excellency Mr David Campbell, British High Commissioner to Brunei Darussalam congratulated the BCYF organising committee for another successful series of events:
The Brunei Chevening Youth Forum has developed a well deserved reputation for stimulating events with speakers from a wide range of disciplines

The format encourages good participation from an audience largely made up of young people.
The BCYF hosted since 2015 has brought together over 780 young leaders at the national level to engage in the various forums and talk series aimed at promoting youth participation in areas such as economic development, knowledge economy, poverty alleviation, culture and youth development.
The BCYF is funded by the Chevening Secretariat under the Chevening Alumni Fund and is supported by the British High Commission, Bandar Seri Begawan.
Further information
To keep up to date with the Chevening Alumni Brunei activities, follow them on Instagram @cheveningalumnibrunei.
Find out more about the Chevening Scholarship by visiting their website or following them on Facebook.
Published 27 March 2017