World news story
Chevening Alumni Association Lahore and the British High Commission marks democracy day
The seminar, held in Lahore, marked the International Day for Democracy which is observed worldwide on 15 September to promote and recognise the significance of democracy and rule of law.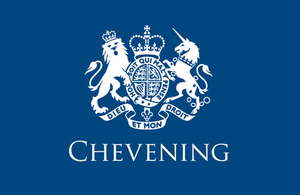 The Chevening Alumni Association Lahore in collaboration with the British High Commission Pakistan organised a seminar on 'Governance and Democracy in Pakistan'.
Renowned politician and lawyer S.M. Zafar and Punjab Representative of UK's Department for International Development (DFID) Ben French were the keynote speakers at the seminar. The panel was headed by Dr. Pervez Hoodbhoy from Forman Christian College, Dr. Sohail Naqvi, the Vice Chancellor of the Lahore University of Management Sciences, Yasmeen Rashid former Advisor to the Prime Minister on Women Development and I.A. Rehman, the Chairman of the Human Rights Commission of Pakistan.
The seminar was attended by a large number of high-profile guests representing from academia, civil society, law and politics.
The forum provided an opportunity for the speakers to tackle and address issues on good governance, local government and devolution of power.
Speaking at the event, the Punjab Representative of the UK's Department for International Development (DFID), Ben French said:
Today is a good occasion to start a conversation on the importance of good governance and democracy for Pakistan's future. We, the UK, are great believers that strong democratic institutions and accountable government are key building blocks for secure and prosperous states. In Pakistan, we are supporting the provincial governments to create clear mechanisms to improve accountability. In Punjab and Khyber Pakhtunkhwa we, in collaboration with the World Bank, have supported passage of Right to Information Legislation and the establishment of Information Commissions in collaboration.
In both provinces the governments have now produced and disseminated two rounds of citizen's budgets. These reforms are attempts to show individuals where the road is, enabling accountability and responsibility to be touched and experienced, and thereby improving 'governance'.
The keynote speaker, SM Zafar said:
We have worked together to contribute to fostering a trustworthy democratic practices that promotes peace and security, enables economic and social development and respects human rights a vision that will take Pakistan to another 50 years.
Document information
Published: 21 September 2015