News story
Cheryl Gillan wishes Welsh team all the best at Rugby World Cup
Welsh Secretary Cheryl Gillan has written to Welsh Rugby Coach Warren Gatland to wish him and his team all the best at the World Cup, which …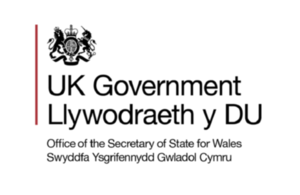 Welsh Secretary Cheryl Gillan has written to Welsh Rugby Coach Warren Gatland to wish him and his team all the best at the World Cup, which kicks off this weekend.
Mrs Gillan said that supporters across the length and breadth of Wales will be backing the national team for a strong performance at the tournament.
The opening match for the tournament is being played by New Zealand against Tonga at Eden Park, Auckland on the 9th of September.    The Welsh squad play their first match in Wellington on the 11th of September, against South Africa.
Mrs Gillan said: "As the Welsh rugby team continue their preparations for the World Cup, I would like to wish Warren Gatland and his squad all the best for the tournament.  The whole of Wales will be cheering on the team and will be hoping for more of the magic on the field that the Welsh team is famous for.  I am certainly looking forward to watching the matches and following their progress during the tournament.  The team has the talent to make an impression, and with plenty of dragon spirit, i'm sure they will once again make Wales very proud."
Published 8 September 2011