News story
Cheryl Gillan welcomes retention of 160 Brigade and continued presence at St Athan
Secretary of State for Wales Cheryl Gillan has welcomed the announcement that the 160 Brigade (Wales) will be retained at Brecon and that there…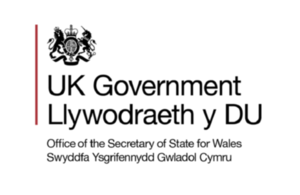 Secretary of State for Wales Cheryl Gillan has welcomed the announcement that the 160 Brigade (Wales) will be retained at Brecon and that there will be a continued presence at St Athan.
The announcement was made by Defence Secretary Liam Fox as part of the Government's reform of the Armed Forces.  Mrs Gillan welcomed the announcement during a visit to the 160 brigade stand at the Royal Welsh Show.
Mrs Gillan said:  "This is great news for Wales.  With its headquarters in Brecon, the 160 Brigade has a proud history in Wales and I was delighted to be able to visit their stand at the Royal Welsh to share the good news.  We will continue to have a presence at St Athan and will take the opportunity to move further Armed Forces' units there, to make the most effective use of the site.  Today's announcements are a clear example of our commitment to defence in Wales.
"The Defence Secretary today announced that the defence equipment budget will increase by 1 per cent year on year in real terms from 2015.  The measures we have put in place will help ensure our Armed Forces remain a formidable fighting force on the world stage in the future."
Published 18 July 2011