Press release
Cheryl Gillan welcomes Prime Minister back to Wales
Secretary of State for Wales Cheryl Gillan welcomed David Cameron back to Wales on his first official visit as Prime Minister today (17 May)…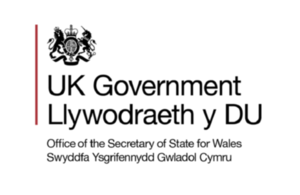 Secretary of State for Wales Cheryl Gillan welcomed David Cameron back to Wales on his first official visit as Prime Minister today (17 May).
The Prime Minister was met off the train at Cardiff Central Station by Mrs Gillan and Welsh Office Minister David Jones. The Welsh Secretary accompanied Mr Cameron on a tour of GE Aviation, Nantgarw, to meet workers and apprentices at what is one of the largest aircraft engine maintenance facilities in the world.
Then the Prime Minister travelled to Cardiff Bay where he was welcomed to the Senedd by the Presiding Officer, Lord Dafydd Ellis Thomas.  After seeing the National Assembly for Wales' Debating Chamber the Prime Minister met with the Leader of the Conservative Party at the Assembly, Nick Bourne and Welsh Liberal Democrat Leader, Kirsty Williams. 
After addressing staff at the Senedd the Prime Minister held his first meeting with First Minister Carwyn Jones.
Secretary of State for Wales, Cheryl Gillan said: "It is with great pride as Secretary of State for Wales that I welcomed the Prime Minister to Cardiff today.
"Today's visit shows our Government's clear commitment, from the outset, towards establishing a strong and productive working relationship with the National Assembly here in Cardiff Bay and with the Welsh Assembly Government.
"I look forward to welcoming the Prime Minister and other members of our Cabinet back to Wales on many occasions over the months and years ahead as we all strive to work together for a bolder, brighter, and more prosperous future for Wales, and the rest of the UK."
Published 17 May 2010