Press release
Cheryl Gillan visits Welsh School in London
Secretary of State for Wales Cheryl Gillan today [Monday 13 September] joined pupils at the Welsh School in London for their morning Assembly…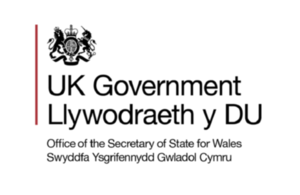 Secretary of State for Wales Cheryl Gillan today [Monday 13 September] joined pupils at the Welsh School in London for their morning Assembly.
The Welsh School in London, which is based in Stonebridge, is an independent school for children aged between four and 11 years, providing bilingual education for pupils living in London. The school currently has 30 full time pupils.
Mrs Gillan said:  "I was delighted to join pupils at their morning Assembly and hear them recite their school promises.  The school provides a unique opportunity for children who live in London to experience their education in the Welsh language outside Wales.  Families that have Welsh connections can give their children a vital link to their heritage and language through their schooling.
Speaking after the visit, Mrs Gillan said "I look forward to meeting the children again on March 1st when they will help us in celebrating St David's Day in Gwydyr House. I was delighted to meet the Chair and Deputy-Chair of Governors and the staff, who are all very dedicated and provide an excellent service to the children".
Published 13 September 2010