Press release
Cheryl Gillan secures future for Passport Office in Newport
Secretary of State for Wales Cheryl Gillan has secured a future for the Passport Office in Newport following negotiations with a Home Office…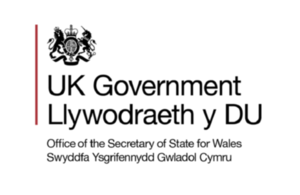 Secretary of State for Wales Cheryl Gillan has secured a future for the Passport Office in Newport following negotiations with a Home Office minister and the head of the Identity and Passport Service today (12 October).
Mrs Gillan met with Sarah Rapson, chief executive of the Identity and Passport Service (IPS), and Immigration Minister Damian Green to discuss proposals for the closure of the passport processing centre at Newport in 2012.
Following the meeting at Gwydyr House, London, Mrs Gillan said: "In a tough but productive meeting, I have received a commitment from the IPS that a new customer-facing office will be opened in Newport, safeguarding up to 45 jobs and serving up to 47,000 people a year.
"At today's meeting I also received assurances from the IPS that the Agency would be doing all it can to avoid the prospect of compulsory redundancies in the event of the closure of the Newport office. Management will be keeping me fully briefed and updated throughout the 90-day period of consultation, which starts next week."
Mrs Gillan said customers in Wales would retain access to a full counter passport application service, which the IPS has now agreed will remain in Newport.
She said: "It means people in Wales will be continue to have access to a Passport Office in Newport and receive the same standard of service they do now, including emergency same day processing. This is exactly in line with the service available in Scotland."
**Notes
**
The new office in Newport will provide the facility for an in-person application and delivery service for customers with urgent needs, authentication interviews, query handling and issue resolution.
The IPS offers a customer-facing office in Glasgow following the closure of its passport processing centre in Glasgow two years ago.
A copy of the letter from Immigration Minister Damian Green to Secretary of State Cheryl Gillan can be found here.
Published 12 October 2010