News story
Cheryl Gillan praises Welsh Police Forces as Recorded Crime falls in Wales
Welsh Secretary Cheryl Gillan has praised the work of the four police forces in Wales after latest figures published today indicate a 6% fall…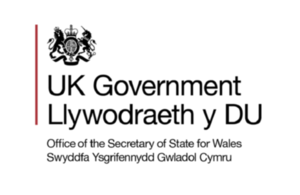 Welsh Secretary Cheryl Gillan has praised the work of the four police forces in Wales after latest figures published today indicate a 6% fall in total recorded crime in Wales, compared to the previous 12 months.
Mrs Gillan said:  "These statistics will be very reassuring to people across Wales.   The reduction in overall crime in Wales is a real reflection of the great effort and work our Police forces do to make our streets a safer place.
"However, we cannot be complacent.  Crime can never be too low and our streets can never be too safe.    We know today's figures offer only a partial picture of the true level of crime, as many offences and instances of anti-social behaviour go unreported or are not fully recorded.  That's why the Home Office is working with the UK Statistics Authority to decide how monthly crime information can be best collected and published in the future.
"Tackling crime is a priority for the Government.  This Government is committed to radical action to reform the criminal Justice System and give police more freedom to deal with crime and anti-social behaviour.  Last week I had wide ranging talks with two Welsh Chief Constables, Mick Giannasi of Gwent Police and Mark Polin of North Wales Police.
"In Wales there is particular concern over public perception on police handling of drug related and anti-social behaviour problems.  I am confident that schemes, such as Operation Filly in North Wales where officers visit pubs on Friday nights to check licence conditions, will play a huge role in improving such perceptions.  I also look forward to joining police on the beat in the near future to see the problems first hand."
The latest crime statistics for 2009/2010 compared to 2008/2009 in Wales show:
Offences against vehicles down 16%
Criminal Damage down 13%
Violence against the person down 2%
Domestic burglary down 2%
Other theft offences down by 1%
Published 15 July 2010