Press release
Cheryl Gillan is appointed Secretary of State for Wales
Cheryl Gillan has been appointed Secretary of State for Wales. Cardiff-born Mrs Gillan takes the Cabinet seat to represent Welsh interests …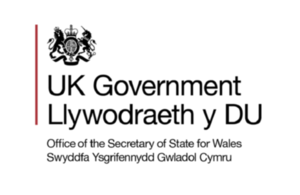 Cheryl Gillan has been appointed Secretary of State for Wales.
Cardiff-born Mrs Gillan takes the Cabinet seat to represent Welsh interests at Westminster as part of David Cameron's new coalition Conservative-Liberal Democrat Government.
She becomes the 15th - and first female - Secretary of State for Wales.
Mrs Gillan said: "As a politician with proud Welsh roots, it is a great honour to be appointed Secretary of State for Wales.
"And as the first woman to be appointed Welsh Secretary, I look forward to using a common-sense approach to help cut through the bluff and bluster of Welsh politics to deliver the fairest deal and safeguard the best possible services for the people of Wales.
"We have a wonderful country with a rich heritage, diverse culture and an exciting, vibrant future. The Ryder Cup will soon be bringing the eyes of the world on Wales, and I will be working very hard with my team at the Welsh Office and our partners across Wales, including the Assembly Government and Local Authorities to ensure everyone knows that Wales is a world-class country with world-class potential.
"I look forward to a constructive and business-like relationship with First Minister Carwyn Jones and his Cabinet in Cardiff Bay. Carwyn and I have always had a cordial and courteous relationship and I very much expect that to continue. Wales can only benefit as the governments at Westminster and Cardiff work together."
Mrs Gillan said she would be seeking to meet with the First Minister as soon as possible to discuss the Welsh economy and a referendum for further legislative powers for Wales.
She said: "As David Cameron and I have already stated, I will be progressing arrangements for a referendum on further legislative powers as requested by the Welsh Assembly Government. It will then be up to the people of Wales to decide.
"Meanwhile, the recession has taken a terrible toll in Wales in recent years. Latest jobless figures published today reveal unemployment in Wales has reached 9.3 per cent. Families and young people across Wales have been the real victims of this recession. That's why we need a fresh approach to creating and protecting jobs, supporting businesses, and investing in skills and training.
"New Government initiatives, such as providing tax breaks for companies which create new jobs, can get Wales working again."
Born in Llandaff, Cardiff, in 1952, after a business career she was elected Member of Parliament for Chesham and Amersham in April 1992. 
A former Parliamentary Under Secretary of State at the Department for Education and Employment, Mrs Gillan has served as Shadow Welsh Secretary since 2005.
Published 12 May 2010