Press release
Cheryl Gillan helps launch 'Fund for Wales' for St. David's Day
Secretary of State for Wales Cheryl Gillan has helped launch 'The Fund for Wales', a new charity fund aiming to back community-based support…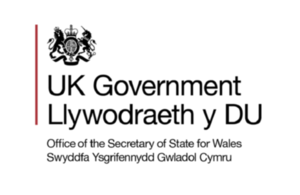 Secretary of State for Wales Cheryl Gillan has helped launch 'The Fund for Wales', a new charity fund aiming to back community-based support projects and initiatives across Wales.
The Community Foundation in Wales is an independent charity, promoting philanthropy in Wales and strengthening local communities by providing a permanent source of funding, building endowment and 'immediate impact' funds to link donors to local needs.
HRH the Prince of Wales has agreed to become patron of the charity.
Mrs Gillan addressed a reception at Westminster on the eve of the charity's St David's Day launch. She discussed the role of the Big Society in Wales, as well as the positive role philanthropists can play in enabling charities and grass-roots projects to thrive in Wales.
Welsh Secretary Cheryl Gillan said: "The Community Foundation in Wales embodies just the kind of commmunity spirit and volunteer culture the Government is keen to promote with the Big Society. The Community Foundation in Wales was created by a community of donors committed to improving the lives of some of the most marginalised and vulnerable groups in Wales. This is proof that there is a real appetite for philanthropy in Wales, for getting together and helping each other whichever way we can. I am delighted that this life-enhancing initiative is going from strength to strength."
Published 28 February 2011