Press release
Cheryl Gillan guest speaker at Welsh Heritage Schools Initiative Awards
Secretary of State for Wales Cheryl Gillan today met the winners of an initiative which re-connects schools and communities with the heritage…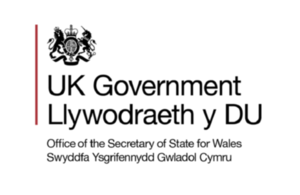 Secretary of State for Wales Cheryl Gillan today met the winners of an initiative which re-connects schools and communities with the heritage of Wales at an award ceremony at Caerphilly Castle.
The Welsh Heritage Schools Initiative, which this year celebrates its 20th anniversary, invites all Welsh schools to enter heritage projects in a nationwide competition.
Mrs Gillan said:  "The Welsh Heritage Schools Initiative encourages young people from all ages and all abilities to take part and it plays an important part in helping to bring our rich and diverse heritage to life and preserving it for future generations to enjoy. 
"We are shaped by our ancestry and by learning the lessons from the past and understanding those around us - their cultures, their heritage and communities, their beliefs and traditions; we can truly begin to appreciate our own. I wish the Welsh Heritage Schools Initiative continued success and many more years of educating and inspiring the people of Wales."
The Welsh Secretary, who was guest speaker at the ceremony, also paid tribute to the founders of the initiative and host and sponsors for this year's competition. She also offered her warmest wishes to Lady Danusia Trotman-Dickenson MBE who has been the initiative's Executive Chairperson for over twenty years and who is now retiring. 
Notes to editors:
1.)    The Welsh Heritage Schools Initiative is an annual event which includes projects in the fields of social history, religion, traditions and culture, as well as the worlds of work, agriculture, industry, finance, commerce, science, technology, arts and sport.  The heritage projects are then entered in a nationwide competition.
2.)    Schools can enter projects that are part of the curriculum or they can reflect work done by the school to commemorate a local event, person or building.  The best overall entries in infant, primary and secondary categories each receive Welsh Heritage Schools Initiative Shields which are donated by the National Museums and Galleries of Wales.
Published 11 July 2011