News story
Chemical regulations seminar: presentation slides
View the slides that were presented at the Chemical regulations seminar, which was held on 19 March 2015.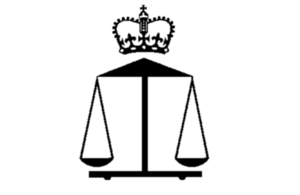 Scientists, trading standards officers and representatives from enforcement agencies discussed measurement challenges and enforcement issues at the annual REACH and CLP enforcement seminar organised by the Government Chemist.
Enforcement issues for REACH and CLP
Chris Hunt, Edinburgh Scientific Services
Public analysts are often asked to analyse, and comment on, a range of consumer goods which comprise mixtures of chemicals. This presentation outlines some of the common challenges involved in this, including confirming the composite mixtures, what is present and in what proportions. It discusses the application of the CLP regulations to classify the mixture and determine the appropriate hazard statements. It also explores some of the analytical challenges.
Checking compliance with CLP and CHIP in the laboratory
Mike Potts, Chemical Regulation Directorate, Health & Safety Executive
This presentation detailes the requirements of CLP and CHIP and the transitional arrangements that are in place. It outlines what duties apply to laboratories and looks at what the Health & Safety Executive might look for during an inspection and how they will enforce breaches of these laws.
Measurement science and technology for effective regulation
Derek Craston, UK Government Chemist
This presentation outlines the Government Chemist programme and the role of UK's designated National Measurement Institute for chemical and bio-measurement at LGC which form part of the measurement infrastructure of the UK. This measurement infrastructure seeks to support industry and government in setting and enforcing regulation and in product development and compliance.
Safety data sheets
Kevin Thurlow, LGC Standards
This presentation provides an overview of the production of safety data sheets for LGC Standards, concentrating on the need for good communication, and showing some of the errors that are commonly found in published safety data sheets. It outlines how clear identification of the product, good sources of data, and a consistent approach are vital.
Enforcing REACH annex XVII restrictions and the challenges of analysis
Verity Smith, Environment Agency
The Environment Agency is responsible for enforcing many of the restrictions under Annex XVII of the REACH regulations. Specifically those chemicals that are known to have harmful environmental impact or chemicals of high concern under the Water Framework Directive. This presentation explores the need for chemical analysis to enforce the regulations and the challenges faced when carrying investigations.
Substance of very high concern in articles: practicalities for industry
Mark Selby, Denehurst Chemical Safety
This presentation outlines problems that can occur for industry if it is not provided with suitable information to ensure that the presence of substances of very high concern is communicated. It explores the role of factory inspections to improve confidence in the supply chain and the need for analysis and certification documentation.
Published 26 March 2015