Press release
Charlton residents to benefit from new flood warning gauge
Flood warning equipment will provide water level information for the Merry Brook, which was previously not available.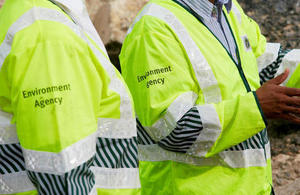 The Environment Agency will be holding a drop-in for residents and businesses in Charlton, Worcestershire to talk about the risk of flash flooding in the area and a new community flood warning gauge which people can benefit from.
The event will be held on the 1 November between 4pm and 7pm at:
The Old School Room
Ryden Lane
Charlton
WR10 3LP

The new gauge monitors levels on the Merry Brook. Any changes in water levels are recorded and a series of automated alert messages will be issued once river level thresholds are exceeded. The alerts, of which there are 4 levels, can be sent to landlines, mobile phones, email or a mixture of all three. Once registered residents will also receive access to a website where they can monitor levels during periods of wet weather.
Representatives from the Environment Agency will be on hand during the drop-in event to explain how the gauges work and what people need to do to sign up to receive the alerts. They will also be able to help visitors produce individual flood plans and provide information about what people can do to protect themselves and their property during a flood.
Martin Young from the Environment Agency said:
The Merry Brook reacts rapidly to intense rainfall and is vulnerable to flash flooding, which can occur suddenly with little or no warning. It is important that residents and business owners understand the signs and risks of flash flooding, and take the necessary steps to prepare themselves and their properties. A vital part of this is to register for warnings from the new gauge.
Published 26 October 2016