Charles Hendry Written Ministerial Statement: Publication of new nuclear waste and decommissioning financing
8 December 2011 I have today laid before Parliament Funded Decommissioning Programme (FDP) Guidance for prospective operators of New Nuclear…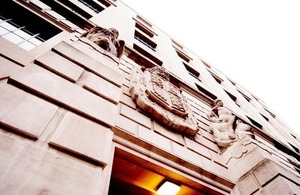 8 December 2011
I have today laid before Parliament Funded Decommissioning Programme (FDP) Guidance for prospective operators of New Nuclear Power Stations, together with the Government Response to the December 2010 consultation on draft FDP Guidance and a Waste Transfer Pricing Methodology for the disposal of higher activity waste from new nuclear power stations.
The FDP Guidance is statutory Guidance that is provided for in the Energy Act 2008. It sets out the factors which may be appropriate for the Secretary of State to consider in deciding whether or not to approve an FDP, approve it with conditions, or modify an FDP which has already been approved. The Guidance also sets out information about the preparation, content, modification and implementation of FDPs under the Energy Act.
The Waste Transfer Pricing Methodology is a technical document the purpose of which is to set out how the Government will determine the price for the transfer of title to and liability for intermediate level waste and spent fuel from a new nuclear operator to the Government, for disposal in the Geological Disposal Facility that the Government will construct for the disposal of legacy wastes. The Methodology also provides some worked examples.
I have placed an electronic copy of each document in the Libraries of the House. A copy of each document is also available on the DECC website
Published 8 December 2011