News story
Charles Hendry sees Midlands manufacturing in action
Charles Hendry was in the Midlands and the North West on Thursday 22 March to see thriving examples of British manufacturing in action. The…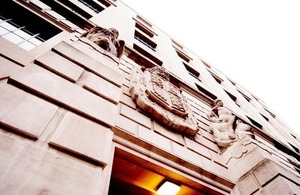 Charles Hendry was in the Midlands and the North West on Thursday 22 March to see thriving examples of British manufacturing in action.
The first stage of the Minister's trip was Rugby where he visited GE Energy, a major UK supplier of generators, power conversion equipment and grid connection solutions for offshore renewables.
The Minister was given a tour of the manufacturing facility and saw first-hand where High Temperature Superconducting Generators and Direct Drive Generators for the Wind sector are produced.
From Rugby the Minister then travelled to Measham in Derbyshire, where he had been invited by the British Ceramics Confederation to visit Hanson Ceramics, a leading supplier of heavy building materials to the construction industry.
Hanson's £50 million soft mud brick factory is the most modern and efficient in Europe and has sustainability and quality at its core. Built on brown field land, previously a landfill site for factory waste, the plant features a fully automated, low energy, zero waste production process.
He met with representatives of the UK ceramics industry, and took part in a roundtable discussion on issues that the industry is facing.
The final leg of the Minister's visit took him to Holford, where he opened Eon's new Gas Storage facility. The new facility stores natural gas deep underground in man-made caverns within thick layers of naturally occurring salt.
When all eight caverns are commercially available at the end of 2012, Holford will be able to deliver enough gas to meet the average daily gas consumption of over 5,000 homes.
Published 22 March 2012