News story
Charging for residential care
Local authorities are required to arrange residential care in a care home for people who are in need of such care and are unable to arrange …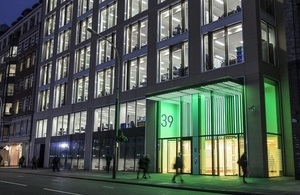 Local authorities are required to arrange residential care in a care home for people who are in need of such care and are unable to arrange it themselves. A person with more than £23,250 (the upper capital limit) is usually assumed to be able to arrange their own care.
The upper capital limit was increased to £23,250 in April 2010. In the context of the Spending Review 2010, Ministers have decided not to increase the capital limits during the period covered by the spending review (i.e. to April 2015)
Local authorities can arrange residential care for people with more than £23,250, but they usually only do this on behalf of people who lack capacity and have no one else to act for them.
Under the National Assistance Act 1948, where a local authority arranges residential care for a person, it is required to carry out a financial assessment and charge the person what they are able to pay (see regulations and guidance on charging for residential care, below).
Capital assets and income are taken into account when assessing charges for residential care. The value of the resident's only or main home will be taken into account as capital unless it is disregarded. It will be disregarded if it is lived in by the resident's spouse or partner, by certain relatives if they are aged over 60 or incapacitated, or by a child of the resident who is under 18. In addition, where a resident's former home is not disregarded, local authorities have discretionary powers to make a deferred payments agreement with the resident. This enables a resident to avoid having to sell their home to pay for residential care during their lifetime.
Personal Expenses Allowance
As part of the charging arrangements, each local authority must leave the resident with a weekly personal expenses allowance (PEA). The PEA is intended to enable residents to have money to spend as they wish, for example on stationery, personal toiletries, treats and small presents for friends and relatives. The PEA is currently £23.50 per week.
Regulations and guidance on charging for residential care
Local authorities assess a person's ability to pay charges using the National Assistance (Assessment of Resources) Regulations 1992.
The Charging for Residential Accommodation Guide (CRAG) provides guidance to local authorities to help them interpret the charging regulations and encourages a consistent and fair approach.
Published 3 May 2012