World news story
Characters and brands - big business in Japan
The consumer product licensing market in Japan is huge. Understand how your company could win business in this industry.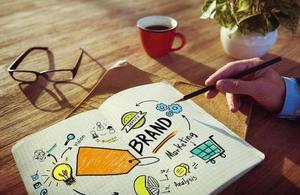 Brand Britain is very strong in Japan and can be seen everywhere. UK products as well as characters are well sought after and highly regarded in the Japanese market. This industry is one of the biggest and most diverse for the licensing of brands and characters in the area of consumer products.
UK brands with a strong presence in Japan include:
Characters play a hugely important role in Japan and are often adopted as mascots or icons to increase the popularity and recognition of products. With the rapid development of mobile apps such as LINE, the main communication platform used in Japan, licensing of characters to create 'stamps' has exploded.
Popular British characters in the Japanese market include:
Thomas the Tank Engine
Peter Rabbit
Shaun the Sheep
Paddington Bear
Understand the market
Our recorded webinar will guide participants through this fascinating market. It provides practical advice and insight for UK brand owners/licencors and consumer product manufacturers/licensees considering entering Japan or expanding their business here.
You can gain business knowledge of:
the Japanese licensing market
examples of existing promotions using characters
examples of British brands in the market
the top licensing trends and retailers in Japan
the influence of Japanese media in this market
legal frameworks including copyright and trademark
top pointers for market entry
Watch our video to take your next steps towards doing business in Japan.
Preview: Japanese Consumer Product Licensing Market Webinar
About our speaker
Roger Berman, President of ZenWorks Co., Ltd., has been active in Japanese, East Asian and international licensing for over 25 years.
His brand development and management experience is wide-ranging, covering property categories such as sports, fashion and lifestyle brands (Karrimor, Dunlop, Slazenger, Dakar Rally), classic character properties (Peter Rabbit, Paddington Bear, Eric Carle), artists and illustrators (Norman Rockwell, Kagaya), and corporate trademarks (Kelloggs, Kikkoman, Royal Doulton).
Next steps
Watch the full webinar to understand how your company could engage in the consumer product licensing market in Japan.
Contact the UKTI Japan team for further advice and support on doing business in Japan.
Published 25 June 2015