World news story
Changes to the visa service in Tunisia
A new commercial partner will take over the running of our Visa Application Centre from 12 March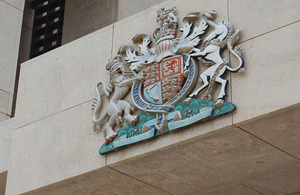 From 12 March 2014 our new commercial partner, Teleperformance Ltd, will take over the running of our Visa Application Centre (VAC) in Tunis. The VAC will move to :
Immeuble Leman Center,
Rue du Lac Leman,
Les Berges Du Lac,
1053 Tunis.

Completed applications will, as now, be sent to the Decision Making Centre in Paris for processing. Processing target times will remain unchanged and VAC staff will play no part in the decision-making process.
In addition we are making the following changes to the visa service that we offer. These are as follows:
Extended Opening Hours. The VAC will be open from 08.30 to 12.30 Monday – Friday. Passport return window hours: 08:30 to 16:00.

Online payment for visas is now optional rather than obligatory. Payments can be made online using international Visa or MasterCard debit or credit cards (including pre-paid cards) or by using a Skrill account. Alternatively payment can be made in cash at the British Embassy, until 7 March, or at the VAC, from 12 March, when you attend to submit your biometrics and your application.

In addition to the visa fee, there will be a handling charge of TND 165 to use the VAC. This will be charged at the point of booking the appointment online or can be paid in cash/debit card at the Visa Application Centre.
After 7 March the Embassy will no longer accept visa applications. From 8-11 March it will not be possible to lodge visa applications. From 12 March all applications should be lodged with the VAC. We will work closely with Teleperformance to ensure continuity of service during the transition period.
Published 26 February 2014