Changes to the visa service in Russia
As part of a global change in commercial partner arrangements, we have opened new visa application centres with our new partner Teleperformance in Russia.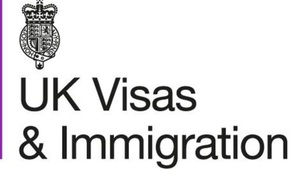 Visa Application Centres
Visa applications must be submitted at a UK Visa Application Centres (VAC) in the following cities: Moscow, St Petersburg, Ekaterinburg, Rostov on Don and Novosibirsk.
The visa application centres are open from 0830 – 1700 Monday – Friday, except public holidays. Further details, including address and information on added value services are available on the UK Visa Application Centre website.
Once you have completed your application at www.visa4uk.fco.gov.uk you should register at Teleperformance's website www.tpcontact.co.uk. Please note, failure to do so may result in delays on the day of your appointment.
Applications are sent to the Decision Making Centre in Moscow or the UK (for some visit application made in Moscow) for processing. VAC staff play no part in the decision making process.
We would like to remind customers to make their application as early as possible in advance of their proposed date of travel and also remind them of our longstanding advice that they should not commit to non-refundable travel costs until they have had a decision on their visa application.
Changes to the visa service for children under 5 years old
Due to global changes in the way visa application are processed, children under 5 years old are now required to attend the Visa Application Centre to complete the application process. It is now mandatory for them to have their photo taken at the VAC.
New online passport tracking system
Please be aware that an online tracking system is available for customers who applied for visas on 18 June onwards. Further information is available on the Teleperformance website.
Priority Visa Service
The price of the Priority Visa Service has reduced to £100. This service is available to those applying for six month or one year visit visas and for those applying under the Tier 5 PBS route. The service allows you to have your visa application placed at the front of the queue by the Decision Making Centre in Moscow.
This cost is in addition to your visa application fee and is non-refundable. Payment is made on line at the time of your visa application and customers must book a priority appointment slot at their chosen VAC. It is not possible to pay or request a priority service at the VAC.
Tuberculosis (TB) Testing
Please note that pre-entry TB screening is required for all individuals (including children) in Russia who are applying to stay in the UK for longer than six months. This includes those applying for a Tier 4 student visas.The process requires individuals to be screened and obtain a certificate from an UK Visa & Immigration approved Health Centre in Russia to show that they are free of TB before they make a UK visa application. Applicants need to include the TB certificate with their visa application.
Further details are available via the UK Visas & Immigration webpages: www.gov.uk/tb-test-visa/overview.
Further information
For further details on the application process and processing times please visit the UK Visas & Immigration pages.
All enquiries relating to visas are now dealt with by a dedicated team in the UK called HGS who operate our enquiry service on behalf of UK Visas & Immigration. Please, be aware that enquiry service staff do not play any part in, or influence the outcome of any visa application. To make an enquiry, please, complete an online form at ukvi-international.faq-help.com. The team aim to respond to enquiries within three working days. Alternatively you can call their telephone number 8 800 707 29 48 from Russia, 88 2000 110526 from Belarus or 01243 218 151 from the UK. The calls are chargeable via a credit or debit card.
PLEASE DO NOT COME TO THE BRITISH EMBASSY IN MOSCOW UNLESS YOU ARE SPECIFICALLY REQUESTED TO DO SO BY STAFF BASED AT THE EMBASSY.
We are unable to routinely return documents from the Embassy. Unless you have been specifically invited to attend at the Embassy by our staff you will not be permitted to enter our premises. All documentation will be returned to the VAC where you applied as quickly as possible following the completion of your application.
Published 4 April 2014