World news story
Changes to the visa application centre service in Mirpur
UK Visas & Immigration (UKVI) has announced a change to the Visa Application Centre service in Mirpur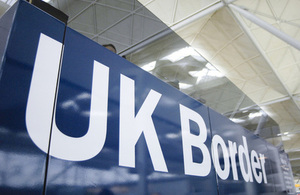 From early May, customers wishing to apply for a UK visa at the application centre in Mirpur will be required to pay a fee of £59 in addition to the cost of their visa. The fee will be charged at the point of booking a visa appointment.
Under the new arrangements the fee enables customers who would usually apply in Mirpur to continue to have access to a local service, which would otherwise be cost prohibitive to provide. This is in line with our global model of charging in low volume locations around the world, to ensure customers have the option of a convenient service.
There will be no additional charge to use our centres in Islamabad, Lahore and Karachi, and customers can travel to these centres rather than pay the additional fee if they would prefer.
The charge will cover the cost of providing the application submission facilities.
Published 30 March 2015