World news story
Changes to the UK Visa Application service in Burma
There are currently no visa appointments available at the UK Embassy in Burma.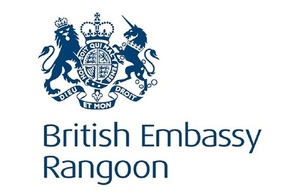 This is a temporary issue due to UK Visas and Immigration opening a new visa application facility in Rangoon and is likely to last no more than two weeks. Currently all appointments at the Embassy visa application centre are full and we are not yet able to offer appointments at the new visa application centre. Once new appointment slots are available we will update both this page and the Visa4UK website.
Until the new visa application centre opens in mid June, customers with urgent visa requirements will be able to apply for their visas at the VFS visa application centre in Bangkok. Applications from Burmese applicants, made in person in Bangkok , will be given priority and we will aim to process these applications as quickly as possible. There will be no additional cost for an expedited service.
Customers who have submitted UK visa applications and who are awaiting the return of their documents will still be able to collect them from the British Embassy until the new visa application centre opens.
UKVI apologise for any inconvenience caused. Visa applicants should continue to check this webpage for more information and updates on the new visa facilities.
Customers with queries over the service or their visa applications should contact our International Enquiry Service - UK Visas and Immigration.
Published 1 June 2015