Press release
Changes to Money Laundering Regulations to reduce burden on British businesses
Government publishes impact assessment and response to consultation on changes to the Money Laundering Regulations 2007.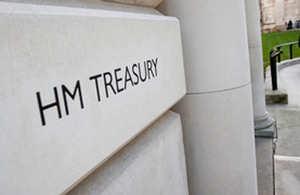 On 17 July 2012 the government published its response to a consultation on changes to the Money Laundering Regulations 2007 and the impact assessment of the proposed changes. Following the consultation the government will now take forward proposals to reduce the regulatory burden imposed by the current regulations, while strengthening the overall anti-money laundering regime.
The proposed changes to the regulations will apply to businesses that are at low risk of money laundering and terrorist financing and are therefore not required to be regulated to the same extent as other institutions, under current global standards. The aim of the changes is to make the UK's money laundering regime more effective and proportionate, with the proposed changes saving firms around £3 million a year.
The government committed to performing a post-implementation review of the 2007 Regulations, which implement the European Union Third Money Laundering Directive, two years after they came into force. This review was undertaken in 2009-10, in conjunction with the Better Regulation Executive, and entailed an extensive call for evidence, meetings, conferences and interviews. The Government's response to the review was published in June 2011 and contained a consultation on seventeen proposals to improve the regime, reducing the impact of the regulations.
The changes to the Regulations are intended to come into force on 1 October.
The Commercial Secretary, Lord Sassoon said;
The government is committed to maintaining a robust and proportionate anti-money laundering regime. The measures that I am announcing today make some important changes to improve the effectiveness of the UK's regime, whilst including a number of deregulatory changes that follow a lengthy consultation with industry and the money laundering supervisors. This is a win-win result: reduced red tape costs for business but with more effective outcomes.
The government will continue to monitor the UK's regime for its effectiveness and proportionality in line with the government's commitment to reducing burdens on British businesses.
Notes to editors
The consultation and impact assessment are avaliable on the Review of the Money Laundering Regulations page. These highlight the changes that the Government is taking forward to the Money Laundering Regulations 2007.

The Money Laundering Regulations 2007 require regulated businesses to have appropriate systems and controls in place to identify and verify the identity of their customers and carry out ongoing monitoring as appropriate, based on their own assessment of the risk from money laundering and terrorist finance.

The government's approach to money laundering regulation is designed to make the UK financial system a hostile environment for money laundering and terrorist finance, while minimising the regulatory burden imposed on UK businesses.
Published 17 July 2012