News story
Changes to Giving will be boost for Charities, says Wales Office Minister
The Welsh Office Minister David Jones has said that the Government's aim to make giving easier will be a major boost for charities in Wales.…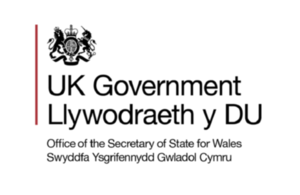 The Welsh Office Minister David Jones has said that the Government's aim to make giving easier will be a major boost for charities in Wales.
The Government's Giving White Paper proposes a number of changes to make it easier for people to donate and to make giving more compelling. New measures to increase support for the sector are also outlined, which they hope will lead to a more social action in order to revitalise local communities, in line with the Big Society vision.
Mr Jones said: "We want to send out the message that supporting your community can take many shapes and forms, with time banks and credit-based systems becoming increasingly popular.
"New plans for increased ATM and mobile giving, will appeal to younger generations as well as those with limited amounts of time. The convenience of time-banking and instant electronic donations will be a major boost for charities and organisations that rely on donors and volunteers to help them deliver services and support for local communities."
The Minister said that Wales already has a great tradition for community spirit and that the UK Government is committed to working with devolved administrations to explore how the Giving agenda in Wales can be enhanced.
Mr Jones added: "We have looked across the United Kingdom to find the best examples of giving as a foundation to build on - and have identified the South-Wales time-credits organisation 'SPICE' as a model of how the Giving agenda can be effectively delivered. This demonstrates that an innovative approach to giving is already being adopted in Wales, and we look forward to working with the new Welsh Government to explore how other initiatives in the paper can benefit the people of Wales."
The White Paper can be viewed at:  www.cabinetoffice.gov.uk
For more information about 'SPICE', go to: www.justaddspice.org
Published 23 May 2011