World news story
Changes to English language certification for visa applications
ETS is no longer licensed by the Home Office to award test of English for International Communication (TOEIC) and Test of English as a Foreign Language (TOEFL) iBT tests for UK immigration and nationality purposes.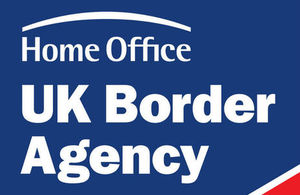 The Home Office have suspended accepting ETS tests, including TOEFL exams, as evidence of English language ability from new visa applicants. TOEFL will no longer be accepted as evidence of English language ability for visa applications. Applicants wishing to make an application should take a test with an alternative provider. For further information, please read the guidance that includes the approved English language tests.
Transitional arrangements:
Visa applications relying on an ETS / TOEFL certificate will continue to be accepted as long as the application is made and the fee is paid before 22 July 2014. Students applying for the following courses can make a visa application relying on an ETS / TOEFL certificate as long as the application is made and the fee is paid before 1 October 2014:
A pre-sessional course lasting no longer than 3 months
a foundation course awarded at a minimum of level 3 on the revised National Qualifications Framework, or equivalent in Scotland, Wales and Northern Ireland
a foundation degree, at a UK Recognised Body or a body in receipt of public funding as a Higher Education Institution
This change only affects visa applications. Higher education institutions choose their own method of assessing English language ability and they may continue to accept ETS / TOEFL as evidence of competence in English. Prospective students are advised to check with institutions directly.
The Embassy will not be able to answer questions regarding visas. All visa enquiries are dealt with by VFS Global. Please visit their website vfsglobal.co.uk/peru, which contains all the relevant information about visas for Peruvian residents as well as contact information for the international visa enquiry centre.
Published 23 June 2014