News story
Changes to customer magazine Landnet
We're changing the way we publish Landnet articles to make them as timely and accessible as possible.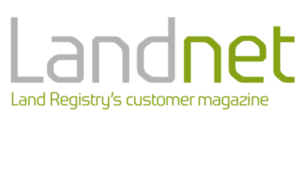 Landnet is Land Registry's customer magazine, focusing on the needs of our professional customers by reporting news, highlighting practice changes and exploring legal issues.
We are no longer publishing the PDF edition. PDFs are not fully accessible for people who use screen readers and are not searchable on GOV.UK
Articles are now being published on a more frequent basis on our blog and as news stories in our announcements.
To keep track of the latest articles:
sign up to receive the Landnet email. Contact Gavin Curry
The Landnet email is issued every two months. We're interested to hear whether you would like to receive it more often, or if you have ideas for articles. Contact Gavin Curry.
Published 23 September 2015