The government is making a series of small but important changes to copyright law to make it better suited for the digital age.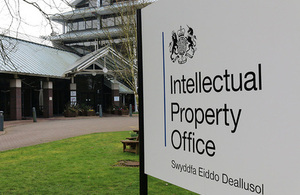 These changes will affect how you can use content like books, music, films and photographs. They will also introduce greater freedoms in copyright law to allow third parties to use copyright works for a variety of economically and/or socially valuable purposes without the need to seek permission from copyright owners. Protections for the interests of copyright owners and creators are built in to the proposed changes.
The government is committed to achieving strong, sustainable and balanced growth that is shared across the country and between industries. These changes are the result of extensive consultation with all interested parties.
Update
The Public Administration, Disability, and Research, Education, Libraries and Archives statutory instruments were approved by parliament on 14 May and came into force on 1 June 2014. These instruments will amend relevant sections of the Copyright, Designs and Patents Act 1988. The statutory instruments and explanatory memorandum are available.
As set out in Lord Younger's statement, the Joint Committee on Statutory Instruments had some questions about the personal copies for private use and quotation and parody statutory instruments. This is not unusual, but given where we were in the parliamentary cycle it was not possible to implement these regulations on 1 June. The government re-laid these regulations before Parliament on 9 June with a view to their coming into force on 1 October 2014. Draft statutory instruments and supporting explanatory memorandum are now available.
The explanatory memoranda accompanying the statutory instruments provide legislative context and policy background to a help a general reader to understand how and why the instruments are intended to operate.
Illustrative draft of the Copyright, Designs and Patents Act
To assist Parliament,we have deposited an illustrative draft of the Copyright, Designs and Patents Act 1988 (PDF, 2.94 MB, 319 pages) in the libraries of the Houses of Parliament.
This draft incorporates the proposed legislative changes, but is not a formal consolidation of the Act, and as such has no legal authority. However, we know from feedback from parliamentarians and businesses that this type of mark up of the legislation is found to be very useful in helping them to see how the changes will sit within the existing legislation.
Published 13 June 2014