World news story
Changes in verification and legalisation of UK educational documents
As of 1 March 2015, certification, verification and legalisation of UK-issued educational documents will be provided by British Council.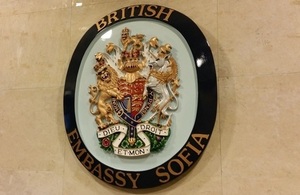 As of 1 March 2015, the office of the British Council in Sofia will be providing the initial verification (on original documents) and will also be offering the service of sending the document to the Legalisation Office in the UK. You can read more about the procedure here.
The procedure for legalising an educational certificate issued in the UK is constituted of certifying a copy or verifying the original document and sending it to the Legalisation Office of the Foreign and Commonwealth Office for an Apostille stamp.
After 1 April 2015, Her Britannic Majesty's Embassy will withdraw the service of "Certifying a copy" of UK educational certificates. You can find more detailed information about the notarial and documentary services which are still available at the British Embassy, as well as a list of alternative providers of notarial and documentary services in Bulgaria in the following guide on our website.
These changes will modernise the delivery of our services and help consular officers to focus on providing assistance to customers who need our help most.
Published 26 February 2015