World news story
Changes in the passport application process in Caracas
Please take note of the recent changes in the application process for a UK passport, now in effect in Venezuela.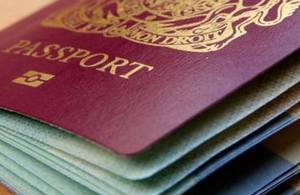 The British Embassy in Caracas can no longer accept passport applications. Now all passport applicants will need to book an appointment online by sending an email to VenezuelaHMPO@vfshelpline.com. Applicants then need to submit completed passport applications and supporting documents in person at the Visa and Passport Application Centre, located at the following address:
Avenida Francisco de Miranda
Edificio Mene Grande
Piso 6, Oficina 6-1
Los Palos Grandes, Caracas

All the information needed to complete the passport application process is available on the GOV.UK website at: https://www.gov.uk/overseas-passports.
If you cannot find the information you need on the GOV.UK website, please contact the Passport Advice line on +44 300 222 0000.
Please be aware that passport extension stamps are no longer available after 10 April 2015.
Published 8 May 2014
Last updated 9 April 2015
+ show all updates
no extensions
New appointment booking process
passport extension info
First published.