News story
Change to travel advice for the Ivory Coast
We now advise against all but essential travel to the Ivory Coast. We no longer advise against all travel. The security situations remains tense.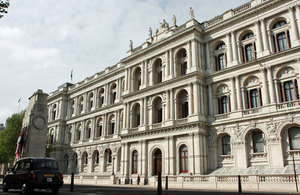 Though the risk of retaliatory attacks, particularly against Western nationals is receding as security in Abidjan and elsewhere improves, you should remain vigilant. British nationals in Abidjan should avoid unnecessary movement around the city until the security situation in Abidjan fully stabilises.
British nationals should maintain a high degree of vigilance and keep a low profile (particularly at night). You should also be aware that roadblocks can be imposed without notice. Keep several days' stock of food and water in case the situation should revert to widespread violence. You should stay indoors if any demonstration, rally, violence or military confrontation occurs in your locality.
All UK nationals in the Ivory Coast should register with our warden network in Abidjan (contact details are in our travel advice) and our High Commission in Accra, Ghana, via LOCATE.
If you require consular assistance, please contact either the wardens' network; the British High Commission in Accra on +233 302 213 250/200, or Embassies of other EU states. The French Consulate can be contacted on +225-2020-0505.
Published 13 May 2011