News story
Change of travel advice for the Ivory Coast
The overall level of the advice has changed; we recommend against all travel to Ivory Coast.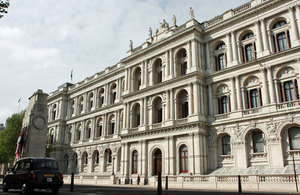 In view of the uncertain security environment following the disputed Presidential election on 28 November, we recommend against all travel to the Ivory Coast.
On 4 December, an inauguration ceremony was held to install Laurent Gbagbo as President, following the Constitutional Court judgement on 3 December overturning the conclusions of the Independent Electoral Commission on the second round of the Presidential Elections. We recommend a high degree of vigilance, and to avoid all demonstrations and gatherings.
For more information, see our travel advice for the Ivory Coast
Published 6 December 2010