News story
Change of travel advice for Bahrain
The Foreign Office no longer recommends British nationals leave Bahrain by commercial means.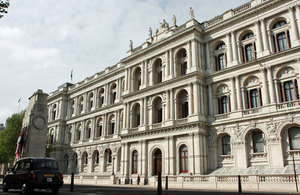 We advise British nationals in Bahrain to maintain a high level of security awareness and to exercise caution, particularly in public places and on the roads, and avoid large crowds and demonstrations. The risk of outbreaks of violence is ongoing and the security situation remains uncertain.
The curfew between Seef and the Sheikh Isa bin Salman bridge to Muharraq remains in force between 23:00 and 04:00. The curfew in the waterways around Bahrain also remains in force between 17:00 and 06:00.
We continue to advise against all but essential travel to Bahrain until further notice.
For enquiries on the situation in Bahrain please call 17574151 from Bahrain, or +44 (0) 20 7008 1500 from the UK.
Published 29 March 2011