Government response
Change inevitable to secure future of Hillsborough Castle
Hillsborough is starting a new chapter under Historic Royal Palaces. An unavoidable consequence is the end of the current relationship with Praxis.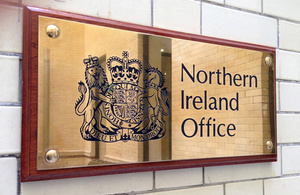 A spokesperson for the Northern Ireland Office said:
Hillsborough is starting a new chapter under Historic Royal Palaces. This inevitably means changes to the estate as Historic Royal Palaces seeks to improve the premises, increase visitors and generate economic growth for the area and Northern Ireland more generally. If future generations of people are to continue having access to Hillsborough and enjoying its facilities, then the castle must be developed. An unavoidable consequence of this is the end of the current relationship between Praxis and Hillsborough Castle.
The NIO appreciates the valuable work that Praxis has done and continues to do for the community in Northern Ireland. Praxis has operated at Hillsborough at extremely generous rent for around 10 years and has had significant financial assistance from the NIO in developing the site. Licence to use the Walled Garden has never been open ended, although the NIO has extended Praxis' use of the Walled Garden on several occasions.
The NIO has been in discussion with Praxis about the way forward for well over a year now. So Praxis has had ample time to identify new premises and plan for the move. Praxis is a large organisation with a number of other sites and it is their responsibility under the terms of their contracts with all 5 Health Trusts to prepare their clients for withdrawal from Hillsborough.
The NIO has been clear throughout the period of Praxis' licence that no expenditure will be repaid when they vacate.
Our obligation in the current climate is to manage assets responsibly, which means existing arrangements cannot continue. Changes relating to the handover of Hillsborough do not just affect Praxis. The NIO footprint at the castle will reduce significantly.
It is for Historic Royal Palaces to comment on future use of the Castle and the grounds. However part of the attraction in developing a relationship with Historic Royal Palaces was their charitable status and commitment to furthering education, involving a wide variety of community groups.
Published 14 February 2014