Press release
Change in function for two prisons to help create a fit for purpose prison estate
Littlehey and Lancaster Farms prisons are to change function to hold solely adult male prisoners as part of the Government's ongoing plans to create an efficient prison estate, which can best meets the needs of the population.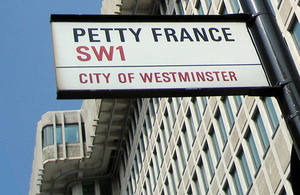 The young offenders currently housed in both prisons will be moved from the Huntingdon and Lancaster sites in the coming months. The decision follows ongoing capacity assessments across the estate to ensure it reflects the needs of those sent by the courts at a lower cost to the public purse.
Speaking about the decision, Prisons Minister Jeremy Wright, said:
"We have a clear duty to accommodate and rehabilitate prisoners in the most efficient way to maximise value for hardworking taxpayers.
It is about getting the right people in the right places - it makes no financial sense to have surplus youth places at Littlehey and Lancaster Farms when there is a higher demand for adult spaces across the estate.

These decisions are in no way a reflection of performance and both prisons will be given every support to ensure they continue to operate safely and securely as they transition to their new role.
Detailed planning will take place at both prisons before the changes are made and an assessment of staffing levels will be undertaken.
Overall, prison accommodation built since April 2010 has added over 3,700 spaces to the whole estate as part of the Justice Secretary's commitment to deliver more adult male prison places by the end of this parliament. New houseblocks are being built at four prisons, totalling an extra 1,260 places and a new 2,100 place prison in Wrexham is also under construction.
Published 14 March 2014