News story
Chancellor George Osborne's visit to Asia, January 2012
View the multimedia coverage of the Chancellor's visit to Asia, featuring photos, audio and video content.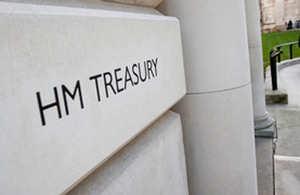 The Chancellor's first international visit of 2012 was to Asia. The visit began with a keynote speech at the Asia Financial Forum in Hong Kong on Monday 16 January, where he set out his international economic agenda for 2012. The speech was followed by a series of government and business meetings in Beijing and Tokyo on Tuesday  17 January and Wednesday 18 January.
This visit aimed to deepen economic ties with China and Japan, especially in a year when Britain will be the centre of world attention, first with Her Majesty the Queen's Diamond Jubilee and then with the Olympic Games. The visit should be seen in the context of the Government's wider commitment to support the rebalancing of the British economy. The Chancellor used his visit to specifically strengthen ties in financial services, infrastructure investment and innovation - and to promote Britain as the home of Asian investment and Asian finance in the West.
While in Hong Kong, the Chancellor met with the Hong Kong Chief Executive, Sir Donald Tsang, Norman Chan, Chief Executive of the Hong Kong Monetary Authority (HKMA) and Li Ka Shing, Chairman of Cheung Kong Holdings. He announced the launch of a joint private-sector forum, with the HKMA, to promote closer cooperation between the London and Hong Kong financial centres on the development of a global offshore market for the Renminbi (RMB).
While in Beijing, he met with the Vice Premier Wang Qishan, Governor Zhou of the People's Bank of China, as well as key investors and business people, including Chairman Lou of China Investment Corporation and Chairman Jiang of the Industrial and Commercial Bank of China. The Chancellor also announced two joint programmes between UK Research Councils and the National Natural Science Foundation of China.
While in Tokyo, he met with Prime Minister Noda, Finance Minister Azumi and Central Bank Governor Shirakawa, as well as Japanese investors in Britain and British investors in Japan.
The visit to Asia was the first of a round of economic diplomacy and trade delegations this year. It follows the Prime Minister's visit to Saudi Arabia. The Chancellor will visit Mexico in February for the G20 Finance Ministers meeting, and India later this year.
Published 18 January 2012